Company News
'The Belt And Road' Strategies find New Outlets for Concrete Mixing Plan
Oct 15,2016
In recent years, Xingyang Province has responded actively to the national strategy of 'The Belt and Road', conduct the open concept of 'walking out', adhere to the innovation mechanism, improve the production technology of mixing station, carry out international cooperation through multi-channel ways. Greatwall is a member of the xingyang enterprise consortium, actively involved in the work of create xingyang industrial park abroad.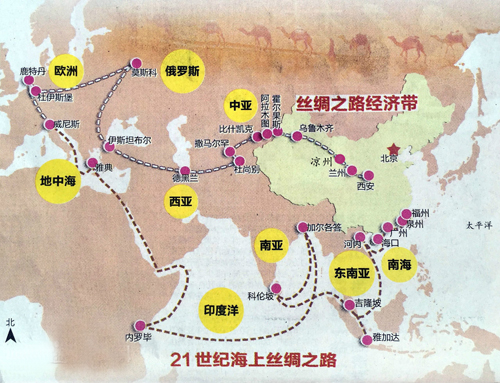 (1)Greatwall Cooperate with"The Belt and Road" Marketing Strategy.
"The Belt and Road" refers to the silk road economic belt and the short name of maritime silk road in the 21st century. It fully embodies the China and other relevant countries existing multilateral help mechanisms, which is mean existing and effective regional cooperation platform. 'The Belt and Road' aims to use the the ancient silk road signs, adhere to the policy of peaceful development, actively develop economic partnership with the country along this belt , jointly build the interests community, fate community and responsibility community which are political mutual trust, economic fate with each other. After 'The Belt and Road' plan, China break through 3000 contracting project. Gratewall positively response to this policy, strengthen the projects technical cooperation, and realize win-win with customer .


(2) The Concrete Mixing Plant Looking for New Outlet
The infrastructure construction is one important areas of 'The Belt and Road'. The basic rule of conducting'The Belt and Road' is not impede the sovereignty of other countries, since China conducting this policy, the countries along the belt strengthen the construction of infrastructure, and docking the technical standard system with infrastructure manufacturers, to facilitate the construction of the international main channel, gradually formed the infrastructure network which connect Asia, Africa and Europe. To strengthen the Operation Principle of green environmental protection and low carbon infrastructure construction, give full consideration to many factors such as seasonal change. In such environment, the development of infrastructure construction is closely connected with concrete, which bring he new change for concrete machinery manufacturing industry in China. Changcheng manufacturing co., LTD. self-support export , at the same time, also actively cooperate with national policy. concrete mixing machinery industry in China is faced with enormous challenges during improve the level of production on the existing basis. However, the conducting of this policy also open a new path for China infrastructure equipment at abroad.


Greatwall Company is with abundant technical and manufacture strength. Particularly in recent period, the concrete batching plant equipment sent to the different area in domestic has been installed successfully, only in Chongqing province, we has built a 3 sets equipment. In 15th may 2016, another set of 75 plant debugging successfully in Chongqing Fuling city. In 1th February 2016, we have received the order of this customer. At that time, we just finish the 120 plant in chongqing JiangTuo bay. Finally , after a month, we not disappointing the customer. The 120 station in nanping nanchuan city chongqing province successfully put into production, which new win a lot of praise for Changcheng.