Company News
Our Company and Zhengzhou Mechanical and Electrical Engineering School Build Technical Backbone of Order Classes
Sep 02,2015
Our company and Zhengzhou Mechanical and Electrical Engineering School after six months of negotiations to discuss the establishment of Zhengzhou Great Wall technology classes for backbone of orders, officially opening in March, We also build a "immersive "new talent training school-enterprise cooperation mode, and it put "co-teaching, management participation, cultural integration, job orders" as the main content, training a number of special talent for our company, creating a precedent for the city's school-enterprise cooperation in various enterprises in order training.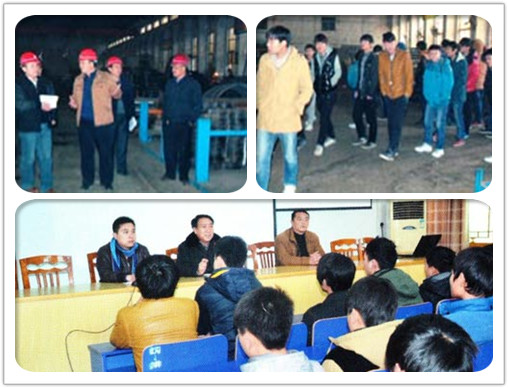 Our business development for over 30 years ,we has a leading position of the city's construction machinery industry in the enterprise. Great Wall company is to maintain sustained and rapid leaps and bounds development, it is necessary to have more technical personnel constantly adding , and hope to gain new vigor and vitality. our company and the union president,Employment Office Director of Zhengzhou Electrical and Mechanical Engineering School,had numerous consultations negotiations for months, Our two sides reached a consensus,including establishment of professional order classes ,selection of professional personnel,and company giving classes on order scholarship grants.This win-win teaching model of company combine school has gained company and school leaders affirmed and recognized.
Recently, the company's technology backbone Orders class "double" teaching and internships, is working in order.