Technology
The Classification of the Concrete Mixer
Jan 27,2017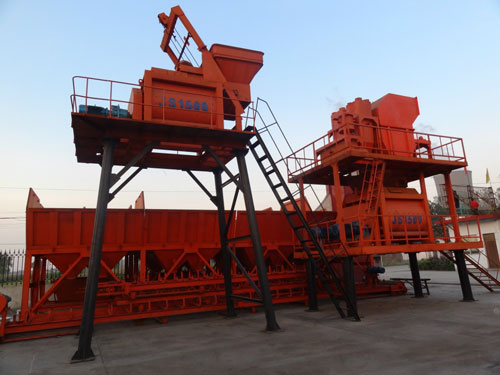 The Classification of the Concrete Mixer
Concrete mixer can be classified into drum-type mixer and forced-type mixer according to the working principle.


The mixing concrete principle of drum-type mixer such as JZC and JZM is the sand itself depend on gravity with the roller to high and drop time and time again by roller rotation to achieve the purpose of mixing.

The forced-type mixer such as JS and JW series depending entirely on the stirring arm, compulsory mixing concrete which has fast stirring speed, high efficiency and good effect.


Concrete mixer can be divided into the following categories 250, 300, 350, 500, 750, 1000, 1500, 2000, 3000, 1000 from the capacity. The nation's largest mixer can do 6000, where each 6 square concrete mixing.


Concrete mixer can be divided into electric concrete mixer and concrete mixing diesel pattern two kinds from the power.