Industry News
What's the Advantages of High Quality Concrete Mixer
Mar 19,2016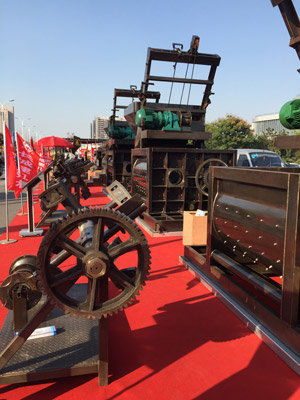 What's The Advantage of High Quality Concrete Mixer
There are customers often ask:Why your produces are more expensive than other factory?
1, Even if our equipment be scrap, it will be more valuable than the products in other factory if they are be sold as iron (our steel is thicker, wider, and sturdy).
2, All our spare parts are the domestic first-class brand ( for example, for 22222 bearing used in the JS1000 shaft, the price of the one from Hebei small factory is between 80-100, and the produces of our company is about RMB 237-300. Because only four shaft end bearing, the cost of our company is higher than other small factory about 600-800 yuan. If counting on four hopper pulley, two rope wheel, two discharging gate shaft end, total of 12 bearing in a mixer, the cost higher than other factory thousands yuan only on bearing).
3, For mechanical products, after-sales service is the key point to enterprise development. My company has a strong after-sales service team about total 50 people, among the team, concrete mixing plant has nearly 30 people, tower crane, construction elevator has about 20 people. Plus more than 200 dealers across the country, with after-sales service, you can buy trustingly, use with comfortable.