Technology
The Concrete Mixing Plant Daily Maintenance Work
Dec 30,2009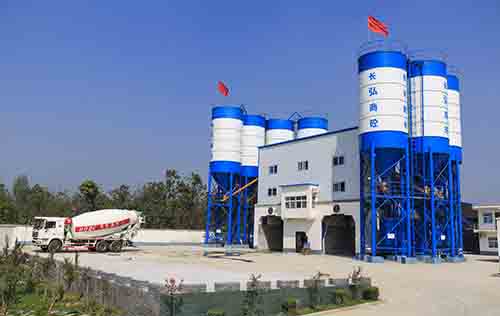 The Concrete Mixing Plant Daily Maintenance Work
1. Guarantee the Machine and The Surrounding Environment Clean.


1.1 Clear up the buildup material inside the hopper, make the sensor back to zero.
1.2 Check whether lubricating oil is enough at every lubricating points , keep the Lubricator in air circuit system has enough oil all the time.
1.3 Check and make sure there is no any overheating and abnormal noise on the motor, electric appliance, the instrument is normal and the signal system are in good condition.
1.4 Regularly check and adjust the cylinder, solenoid valve and butterfly valve,ect., make the open and closed system is meet the requirements.
1.5 Regularly check the systems,ash leakage, gas leakage, oil leakage and the electric leakage phenomenon should be handled in time once happen.
1.6 Mixer and the discharge hopper should be cleaned once every four hours, in order to avoid residual concrete consolidation then interfere with the normal operation.
1.7 Internal water should be put off in air compressor, air tank and filter every time, and eliminate the trouble in the operation.
1.8 Butterfly valve, mixer, electromagnetic valve, air filter, Lubricator device should be maintained in accordance with the relevant instructions.
2. T
he Maintenance of Social Aggregate Supply System.
2.1 The no-load check of the belt conveyor must be conducted before work every time, clear clutter and mud, etc., fasten each part screw, adjust the belt running deviation phenomenon, the rotating parts should be flexible rotate
2.2. Regularly change oil of Electric cylinder according to the requirements of specification.
2.3. After using six months, checking and add lubricating grease of the rotating parts bearing point, then do a thorough dismantlement of oil change every year.
2.4. regularly check,adjust and scrape the skin close to the belt position of sweeper, ensure material cleaning is normal.
3
The Maintenance of Measurement System
3.1. Check and adjustment of weighing hopper soft interface, keep them can be loose on length and ensure the measuring accuracy every time.
3.2. After Stop working in winter, drain away the water in water supply system and water supplied by admixture.
3.3. Admixture pump must be back flushed if it is in seasonal stop, in order to prevent the sediment, sticky and no solvents of the pipeline and pump additives.